Redbridge Minibus Hire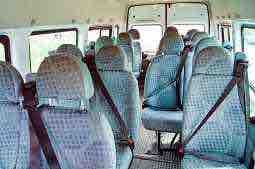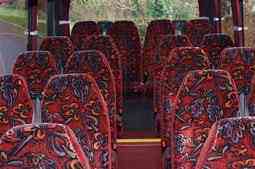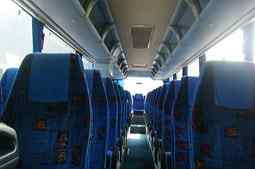 Redbridge – HOME 
Minibus and coach hire in East London. 
Redbridge Minibus Hire has been supplying high-class minibus hire in Redbridge for many years. We also do luxury coach hire. We care about the service that we give to customers; after all, their satisfaction means lots of repeat business for us and that helps our business to grow. From the moment you contact us you will know that you are dealing with a professional company who don't do vehicle hire as part of a larger haulage concern.  
 
Our staff 
We handpick our customer service agents for their interpersonal skills. We want a positive, happy workforce which is knowledgeable about our industry. We invest time in developing our people and we set them high standards which we know, from the many thank you notes and letters that come into our offices, they achieve. 
 
Our drivers. 
The drivers we recruit from the local area are ideally suited for the role; they are personable, approachable and have an unsurpassable knowledge of the road network in Surrey and beyond. They can also drive into and around central London with ease. All our drivers are security vetted and hold licenses appropriate to the vehicles they drive. 
 
Booking. 
You can book through our Internet site by completing the comprehensive form that asks you to enter your details, where you are going, when and numbers in your party. Don't forget to use the box provided to tell about anything else you think we should know, such as how much luggage your party will have. If you prefer to speak to us our telephone booking line is open 24/7. Our agent will talk through your booking and help you select the best option for your group. Once we have all your details we can provide a no obligation, fully inclusive quote within 30 minutes. 
 
Our minibuses and coaches. 
We have a superb fleet of vehicles suitable for groups from 6 people up to 72. Our range of minibuses includes Volvos, Ford Transits and a Mercedes 16 seater. For larger parties our Iveco Coaches offer luxury and comfort with reclining seats, GPS navigation as standard, Wi-Fi and on board entertainment systems. All our vehicles are under 6 years old and are maintained in excellent condition and serviced in line with manufacturers instructions. 
 
Using minibuses. 
We think minibuses are a great option for small groups who want to travel together. Our driver will collect you from the agreed meeting point and will get your group to its destination safely on schedule. No one in your group needs to worry about driving on unfamiliar roads, everyone can relax and en-route catch up with family and friends or go through that business presentation one final time. Overall, your group will find that hiring a minibus is the most cost effective way to meet your travel needs. Recent bookings have included: 
• Stag and hen nights 
• Weddings 
• Trips to sporting events 
• Shopping days 
• Golfing weekends 
• Theatre visits or evenings out  
 
Airport runs. 
We regularly take people to the airport and bring them back on their return; there is plenty of room for luggage too. Heathrow is 32 miles away and Gatwick 54. Avoid expensive airport parking charges, we can have you there in no time! On your return you do not have to worry about delays. We will monitor your plane and only send out a minibus when we know it is due to land. 
 
Emergencies. 
Things do not always run smoothly, perhaps your team's auditing skills are needed to troubleshoot at one of your company's offices or maybe one of our competitors has failed to honour the booking you made. If your group needs to travel at short-notice, contact us and we can get a minibus to you in as little as half an hour. 
 
Redbridge. 
The Borough of Redbridge in East London is a leafy and affluent place to live; three-quarters of the homes are owner-occupied. Redbridge, named after a bridge over the River Roding which was demolished in 1927, is in the county of Surrey and is covered by postal codes E, IG and RM. The borough has a population of 293,000. Redbridge is famous for its 35 parks and other open spaces including Hainault Forest Country Park with its petting zoo and Roding Valley Park which is a wildlife sanctuary. Sporting types can enjoy a host of in and out of water based activities at Fairlop Country Park. The administrative centre of Redbridge is in Ilford. Redbridge has its own museum and excellent shopping facilities; it has a mainline station with trains in to Liverpool Street and is on the London Underground's Central Line. 
 
Opportunities for days out. 
Redbridge is only 16 miles from Central London with all it has to offer. Book one of our vehicles to take you on a night out in the West End or go and see a show; Phantom of the Opera is still playing in 2016. If it's sport you want, Wembley, Wimbledon and Twickenham are all around 20 miles away. Take one of our coaches for a day at Southend-on-Sea or travel the 78 miles to Brighton. The possibilities are endless. 
 
Contact us. 
Whatever the reason for your trip, we can not only meet your requirements but exceed them. Contact us today. 
WHY CHOOSE US
Coach Tracker
Flights monitor at all airports
Manage your booking
Printer friendly tickets
G.P.S System
Specialised GPS system Pick you up on time
Timetables
Excellent time keeping
Avoid train delays
Switch to coach to avoid rail disruption
Save money
Save money on all coach sizes
Travelling with us
Voted number 1 for customer service
Luggage capacity
All vehicles have luggage capacity depending on the number of people
---
Online Exclusives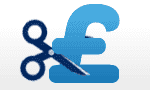 Lowest Rates Guaranteed save money on all sizes coaches.
Creditcards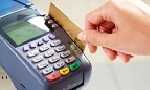 All Credit Cards Accepted
( charges may apply )
Business Accounts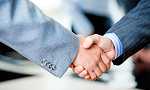 Business Accounts and Contract Work welcome.
Travel to Europe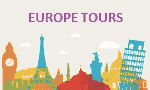 Travel to Europe- All inclusive
24 hours service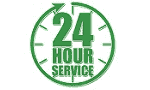 24 hour service 7 days a week.
Airport transfers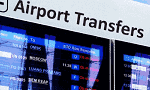 Airport transfers Free parking included at all airports.